EU Deliveries
Due to problems handling EU VAT rates correctly this website will currently only allow shipping to the UK, EU customers can still buy from our other website at www.acrylicdisplaycases.co.uk
Visit Our International Site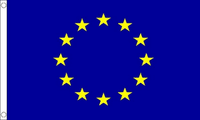 Fast Delivery
All orders are shipped within 2 business days, we use either DPD or Parcelforce.
Acrylic Display Cases
Run by experts with over 25 years experience in creating high quality display cases, Acrylic Display Cases is a manufacturing company under the Widdowsons umbrella which specialises in creating display cases for all of your sporting memorabilia, models and figurines.
Whatever dimensions and specifications you require for a plastic/acrylic display cabinet we are able to custom manufacture a case to your exact requirements; whether it's to display a signed football, a Formula One helmet, or just your favourite Marvel action figure!
With a choice of quality bases and shapes, our display cases are suitable for almost anything you can imagine having on display in your home. Our ethos is that if you cant find a case with the exact dimensions you are looking for on our website, then simply use our custom size form and we will build a case to fit your item(s).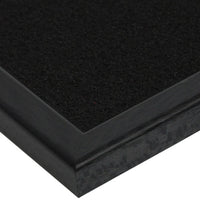 New Wood Style on Wooden Bases
We have changed the style of wood we use to make our wooden display cases, the new wood has a laquered finish and the overall base is thicker. The new style of wood will be used in all orders placed 2nd November 2018 and onwards. 
This change had to be made due to the manufacturer discontinuing the old wood style that we used to use.
This has resulted in increased prices for the display cases with a wooden base, but has also improved the quality of the end product, we apologise to all customers who would have preferred the older cheaper version of our wooden base, but unfortunately this was out of our control.
Desktop Lockable Oak Display Case
This display case measures 300mm wide x 300mm deep x 725mm high internally.
 It has a hinged lockable door in one side, but as it is square, you can use it with the door on the front, back or on any side. It can also be used with the door (lockable and supplied with 2 keys) opening from whichever side you prefer.
The top and bottom are made from real wood oak veneered MDF, the uprights are made from solid oak.
View More Information
Plastic Leaflet Holders
Acrylic & Plastic Display Cases & Leaflet Holders | Widdowsons
Whether you are looking for a simple menu holder for a single item, or a complex DL Leaflet holder, our Leaflet Holders business utilises the high quality plastic products we manufacture and enables us to offer a range of flexible display options for your business.
Our items are particularly popular for displaying literature and leaflets in reception areas, at exhibitions and at showrooms. We manufacture a large range of products - from A4 brochure holders commonly seen in luxury car showrooms to the more commonly used 'DL' sized leaflet that you will pick up for a lot of tourist attractions, pubs and sporting venues.
We pride ourselves on our flexability and are able to create leaflet holders/display stands to your exact specification. Check out some of our standard products by clicking below.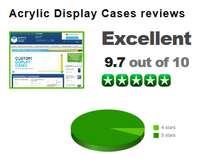 High Quality Cases & Service
Acrylic & Plastic Display Cases & Leaflet Holders | Widdowsons
We believe in creating high quality products that stand the test of time. Our acrylic/plastic products are individually manufactured to give the highest finish possible for your display items, and we have a vigorous quality control process; simply put if a product doesn't make the cut then we reject it and remake it - as the manufacturer we control our quality and in doing so, our brand.
We are not a reseller so we thrive on our customers opinions and reviews of our products and we have thousands of customers annually buying our plastic display cases - many of whom who have been ordering from us since we launched back in 2005.
We also offer global shipping; so wherever you are in the world we can provide a display case for your products! With a wide range of choice, great value and service, and an extensive experience in the plastic fabrication industry we pride ourselves on being one of the best display cabinet manufacturers in the UK. Our display cases can also be found on our sister site sister site